London Examinations Board
London Examinations Board is a UK entity registered with the UK Register of Learning Providers (UK Provider Reference Number 10043715) and with the UK government's ESFA – the Education and Skills Funding Agency.  London Examinations Board's headquarters is in Hertfordshire, England and they also have Asia regional offices.
London Examinations Board are primarily a distance learning provider, but recognize that not everyone is comfortable with distance learning.  Therefore LEB has approved select colleges and institutions in certain jurisdictions to offer student support and, if preferred, face to face classroom learning in addition to LEB's online delivery platform.  These colleges and institutions become LEB Approved Learning Centres.  Quality assurance visits and training on the London Examinations Board learning platform are carried out by us before formal centre approval is given.  Annual reviews are also undertaken to ensure processes, procedures and quality assurance are maintained.
Courses being approved and agreed to be awarded by London Examinations Board undergone an external quality check to ensure that the organisation and the courses being offered, meet defined quality criteria. .
ABC Awards and Certa Awards Quality License Scheme
ABC Awards is a brand of the Skills and Education Group Awards. A leading national awarding organisation.
ABC Awards and Certa Awards have long-established reputations for providing high-quality vocational qualifications across a wide range of industries. ABC Awards and Certa Awards combine over 180 years of expertise combined with a responsive, flexible and innovative approach to the needs of our customers.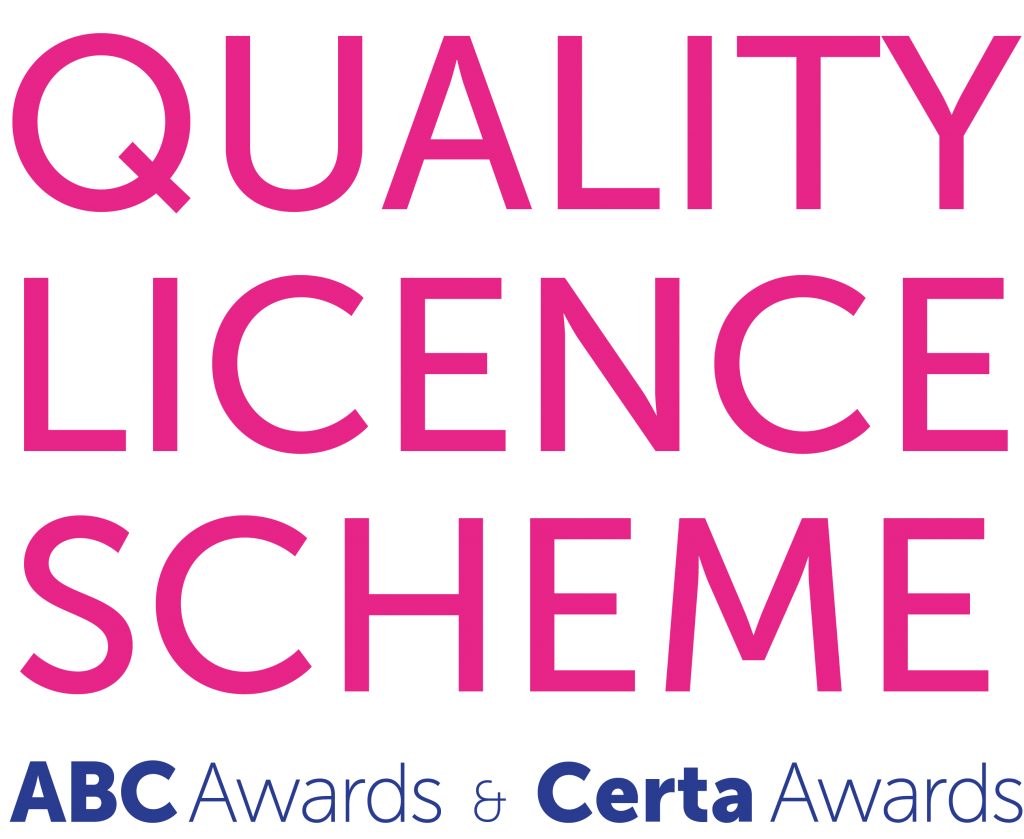 Renowned for excellent customer service, and quality standards, ABC Awards and Certa Awards also offer regulated qualifications for all ages and abilities post-14; all are developed with the support of relevant stakeholders to ensure that they meet the needs and standards of employers across the UK.
Courses endorsed under the ABC Awards and Certa Awards Quality Licence Scheme means that the courses has undergone an external quality check to ensure that the courses offer meet defined quality criteria.
Axon Consultancy, London Examinations Board and Quality License Scheme
The courses themselves have been designed by Axon Consultancy, approved by London Examinations Board for awarding and endorsed by ABC Awards/Certa awards under the Quality License Scheme. This means the courses are designed to meet specific requirements, which cannot be satisfied through current regulated qualifications. ABC Awards/Certa endorsement involves robust and rigorous quality audits by external auditors to ensure quality is continually met. A review of courses was carried out as part of the endorsement process.
What This Means for You ?
Upon successful completion of our courses under this scheme, learners will be awarded with a Certificate of Achievement from ABC Awards and Certa Awards and a Learner Unit Summary.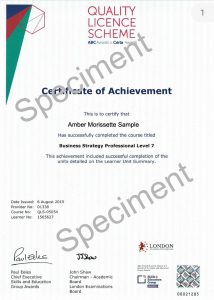 The successful completion of an approved course alone does not lead to an Ofqual regulated qualification but may be used as evidence of knowledge and skills gained. The Learner Unit Summary (which lists the components the learner has completed as part of the course) may be used as evidence towards Recognition of Prior Learning if you wish to progress your studies in this subject.
To this end the learning outcomes of each course have been benchmarked at specific level descriptors published by Ofqual, to indicate the depth of study and level of demand/complexity involved in successful completion by the learner.