WOW YOUR AUDIENCE
WITH YOUR VOICE!
Music Movement Drama
The successful learning of a foreign language like English, involves introducing learners to English culture and enabling the development of language in a range of ways of expression and communication of the language in a variety of contexts. In this way, it enhances personal development in the individual.
Learning English involves learning about the culture of that language. In this program, the medium of music through song and dance, of folk songs and music theatre; the medium of rhyme, verse and poetry through movement and drama will greatly develop the art of communication in English.
Engagement of the learner with the aesthetics of linguistic expression, strengthens the learners' knowledge, appreciation and use of English.
Bringing personal interest, hobby and self development together, we have the following light and easy courses that one can always join.
A voice teacher works on the student's voice. They work on vocal health and techniques. Voice teachers work on things like range, note accuracy, breath control, head vs chest voice, and countless other techniques vital to the singer. A vocal coach is generally working on improving the student's "song performance."

Mar 4, 2015
Difference Between Singing Lessons and Voice Lessons.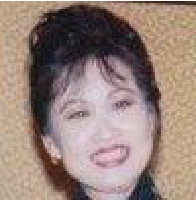 Ms Maylilim (Soprano)
LTCL Licentiate Teacher
Trinity College of Music London England
Specialist Voice Coach
email: lim_mayli@hotmail.com
Tel: +6018 361 8900

Teacher Mayli trains and prepares students for British Certification in Graded Examinations and Diplomas for Pianoforte, Classical Singing, Theory of Music, Speech and Drama. She has trained many Malaysian singers, recording artistes, musicians, music teachers and is herself an experienced performer, music director, drama teacher for many charity concerts and musical productions; she has produced The King & I, The Mikado and Oliver, featuring school children 13 – 19 years in age She is an innovative, creative and very experienced teacher with much working experience motivating children, youth, adult and professional groups, through well-designed syllabi and course content that deliver effective learning outcomes and specific goals. She is also Founder, Creator and producer of the first music adjudication event for all genres of Malaysian music, Festival of Music KL 2001 and 2002.